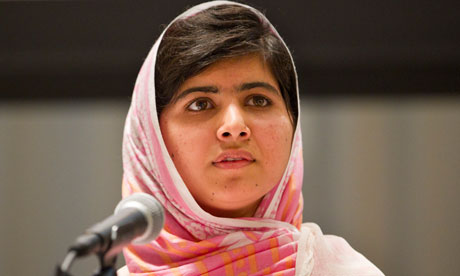 At the United Nations on her 16th birthday, Malala Yousafzai. Her speech was about the Taliban cowards who shot her in the head for promoting education for girls in Pakistan.
Please see my other post about this courageous young woman at
Cowardly Muslim assholes tried to murder a 14 year old girl.
The full text of her brilliant speech at
Full text of Malala Yousafzai's Speech at United Nations
.
A video of her speech and an equally important video about the Taliban atrocities in Swat Valley where Malala was shot:
Malala Yousafzai, Girl Shot by Taliban, Makes Appeal at U.N. and Class Dismissed: Malala's Story